Falmec Circle.Tech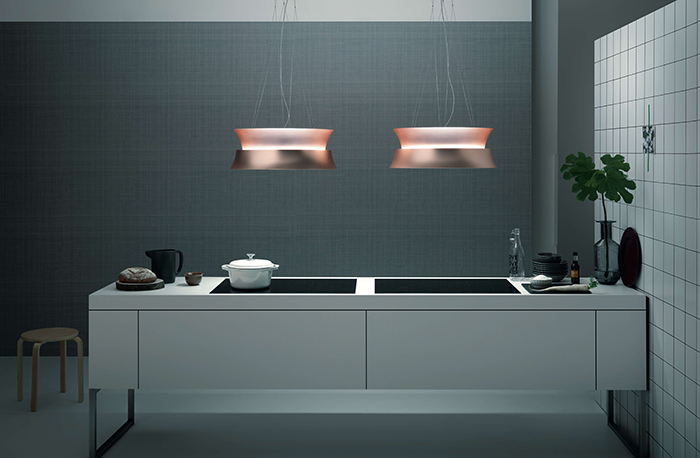 May 18, 2023
Falmec has launched its highly anticipated Circle.Tech innovation in the North American market. With exquisite design and game-changing technology, the new line merges contemporary design and ventilation innovation to create the combination of function and form needed for the modern-day kitchen. 
Circle.Tech's certified technology filters horizontally rather than standard vertical range hoods. The outflowing air is conveyed through a filtering unit surrounding the motor and then evenly distributed. Due to its circular shape, the filtering surface reaches the maximum extension, thus achieving exceptional suction capacity, top filtering results and extreme quietness. Falmec's exclusive filtering system Carbon.Zeo uses materials of natural origins, such as zeolite and activated charcoal, and retains odors with the utmost effectiveness. This remarkable filtering system has a long life — approximately three years — and can be regenerated every 18 months by placing it in the oven at 390 degrees Fahrenheit (200 degrees Celsius) for two hours. 
Falmec's Dama will be the first introduction of the Circle.Tech collection available in North America. Dama, which could easily be mistaken for an elegant oversized pendant light, features LED ambient lighting, a metallic grease filter that is removable and washable, and perimeter suction with a tempered glass panel. The unit is available in a copper finish and has an optional remote-control feature.
By combining extraction and filtration in a single element, Circle.Tech range hoods allow maximum efficiency and minimal use of space. The technology utilized by Falmec for this collection achieves the look of a high-end light fixture, with styles and finishes to suit any design.