Fisher & Paykel Series 11 DishDrawer Dishwasher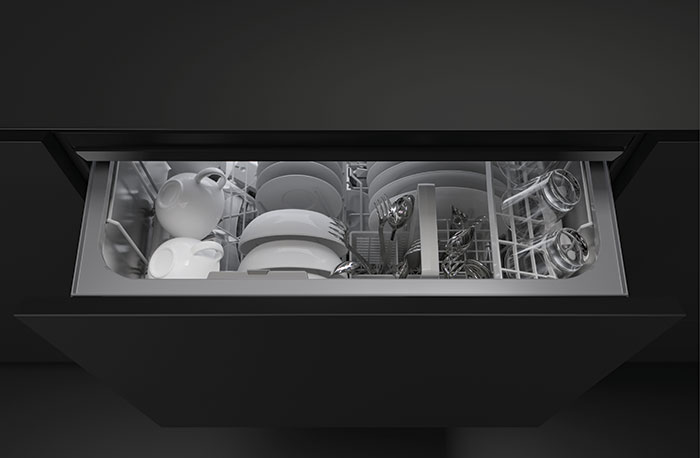 June 3, 2022
Fisher & Paykel is pleased to announce the debut of its Series 11 DishDrawer Dishwasher. As the pioneer of the original ergonomic drawer design for dishwashing, this next generation model brings continued excellence through technology and performance. Featuring a fully stainless steel interior, it offers expanded features for a deeper clean, extended flexibility and class-leading innovation.
With SmartDrive technology, the DishDrawer features a number of technology enhancements, including a knock-to-pause feature and WiFi capability, allowing users to start, pause or cancel a wash from their smartphone. The Series 11 DishDrawer is available in single drawer and double drawer models. Both models have received Energy Star Ratings with the Double DishDrawer having received a further accolade — Energy Star Most Efficient rating. The Series 11 DishDrawer offers eight wash programs, including 60 Minute, Auto, Dry +, Eco, Glassware, Heavy, Light and Medium, as well as three Wash Modifiers — Quiet, Rinse and Sanitize. It also includes a new spray arm sensor, which detects jams for increased wash confidence. This appliance is a quiet performer, running at a low decibel rating of 43dBA. 
Ideal for entertaining and everyday dishes, the double DishDrawer model allows users the option to run tubs together or separately. Alternatively, two single DishDrawer units can be placed on either side of a kitchen sink for the perfect ergonomic solution. Designed to fit, this Fisher & Paykel appliance can be faced with stainless steel panels or custom integrated cabinet panels.