Frigidaire Gallery Built-in Wall Oven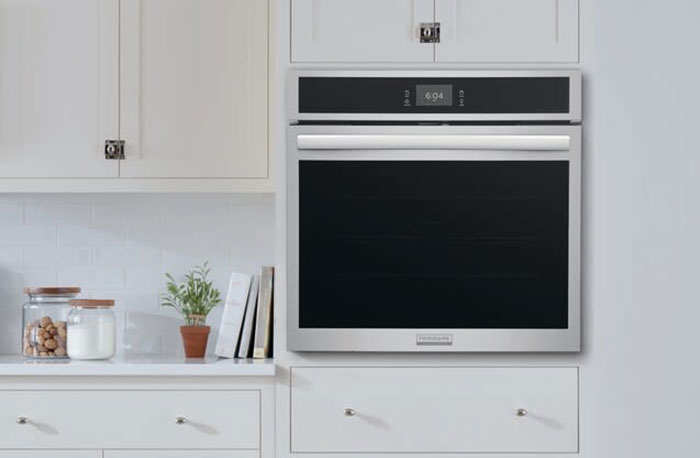 November 12, 2021
The new, affordably priced Frigidaire Gallery GCWS3067AF built-in wall oven takes on the capabilities of many countertop appliances, allowing homeowners to "rehome" their slow cooker, air fryer, sous vide wand, meat thermometer and steamer.
Top-trending features include a built-in air fry mode with convection that delivers fried flavor and crunchy texture with 80% less guilt. The appliance highlights air sous vide, which uses precise, low temperatures and airflow around vacuum-sealed food for tender, juicy results, and it also dehydrates and has a proofing mode, the first wall oven of its kind in this price point to offer these features.
Frigidaire's new built-in wall oven is available at AJ Madison.