Miele KM7000 Induction Cooktops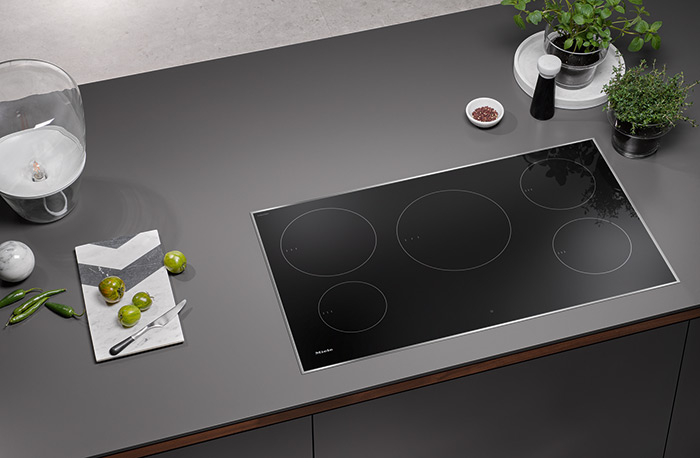 March 15, 2023
Miele has introduced the KM7000 induction cooktops, offering a solution to rising energy costs and environmental consciousness. These models are for those homeowners looking for a safer, sleek design, easy-to-clean and more efficient cooking technology.
The new KM7000 series by Miele will offer best-in-class performance and a sleek, unobtrusive look to complement any kitchen design. These models will also feature a stainless-steel frame, which is a styling element, but also acts as protection for the sides of the cooktop from being chipped when installed into the countertop. A few additional benefits of induction include an always cool cooking surface, auto-off and pan detection and Wi-Fi connectivity, easy cleaning with the ability to wipe off spills and splatter as they happen and higher air quality without the use of heat and flames.
Key features of this new line include:

Smart Select Controls feature an easy-to-read yellow color with direct power selection. Displays only comes on when a pan is detected.

These models also feature the proven Miele Con@activity function with which the ventilation hood above can be controlled by the cooktop. They can be connected via WiFi and integrated into the Miele@Home app.

The Auto Heat-Up function reduces the initial power boost to prevent burning.

With the Stop & Go function, all cooking zones can be reduced to power level one simultaneously for extra safety and to prevent burning.

The keep warm function controls the temperature in the pan base and prevents food burning.