Shabosh Portable Dishwasher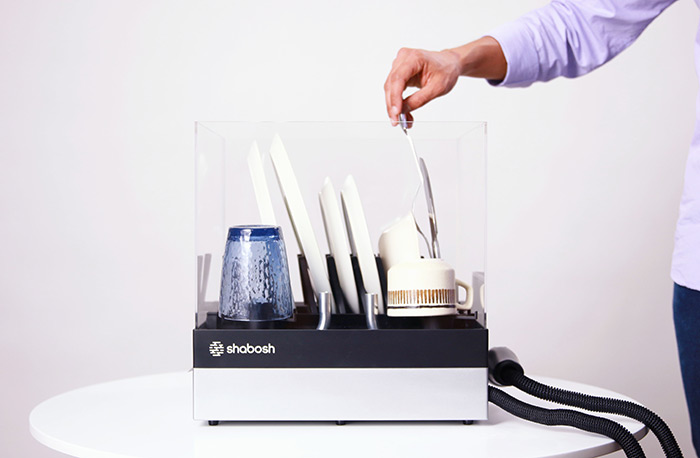 April 15, 2023
Say goodbye to hand washing dishes with Shabosh, the first portable dishwasher that fits in any small space and offers consumers an alternative to hand washing dishes while at home or traveling.
Smaller living spaces often don't have enough room for dishwashers, forcing people to hand wash their dishes. Those without dishwashers face a number of challenges–the process of washing dishes is not only laborious and time-consuming, but it also requires people to use a considerable amount of energy and resources, such as hot water. Those who search for alternatives to a traditional dishwasher often find costly solutions that require installation, and their budget constraints or space limitations often mean they are out of options.
Shabosh's eco-friendly and cost-effective design uses 80% less water than a traditional dishwasher and thoroughly cleans dishes with its patented high-pressure pump and optimal water temperature of 65 degrees Celsius (149 degrees Fahrenheit). In a convenient plug-and-play fashion, all a user needs is an outlet, dish soap and water to clean their dishes within 40 seconds with Shabosh. Additionally, the 5-kg unit's fast cleaning cycle uses up to 70 times less power than traditional dishwashers.