Smeg Professional Style Range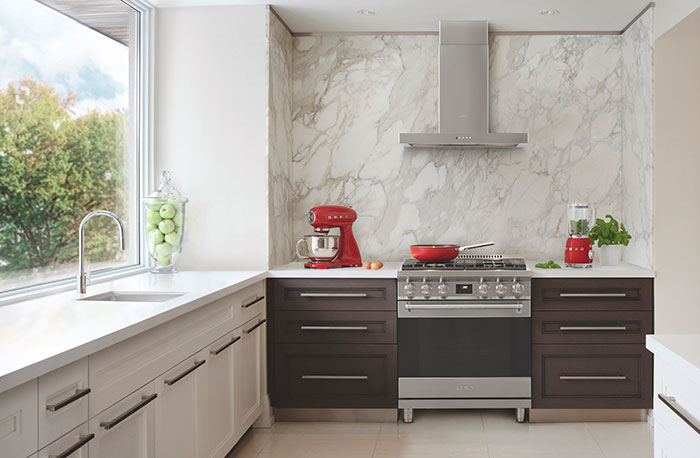 November 1, 2021
Smeg has launched its reinvigorated Professional Style range collection. Built for passionate culinary enthusiasts and novice home cooks alike, the new series is designed to deliver superior meal results from the perfect sear to a crispy edge.
Available in 24-, 30- or 36-in. options, the stainless-steel Pro Style Range is classic in style and features elegant touches, such as knurled detailing on the handle and knobs. The black enamel surface is equipped with four-to-six burners depending on size preference, with each varietal featuring a powerful 18,000 BTU brass burner complete with an engraved Smeg logo. Cast-iron grates feature a newly integrated resistance feature, allowing users to seamlessly slide cookware around, while avoiding spills and scratches.
The gas, multi-level oven ensures maximum versatility for any type of preparation thanks to up to six cooking levels and an impressive capacity of up to 4.5 cubic feet. The Professional Style soft-close system guarantees a gentle closing of the door, which will automatically fall into place with a light touch. Additionally, each oven can be steam cleaned, allowing for quick cleaning of minor food spills at lower temperatures to reduce energy consumption, and without leftover odors. To further-facilitate easy cleaning, the oven's glass door can be seamlessly removed.