Smeg Unity Refrigerator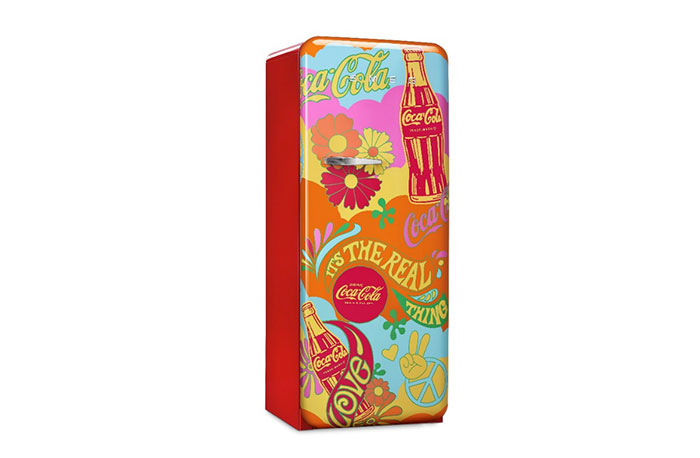 July 31, 2021
Leading kitchen appliance manufacturer SMEG has announced its collaboration with The Coca-Cola Company to celebrate the 50th anniversary of the beverage brand's iconic Hilltop television commercial. In honor of the advertisement's enduring relevancy in popular culture since its release in 1971, SMEG has designed a one-of-a-kind Unity refrigerator to reflect the same themes of peace, community and harmony.
Groundbreaking for its time, the commercial was filmed during a global cultural shift, and featured a diverse group of young people singing together on a hilltop in Italy, where the SMEG brand was founded in 1948. One lyric went, what we would now call today, viral: "I'd like to teach the world to sing, in perfect harmony." That theme of desiring harmony and togetherness, especially during times of turmoil, rings true today just as strongly as it did 50 years ago.
SMEG's design is one of several select brands under Coca-Cola's 1971 Unity Collection, which also includes fashion and beauty companies.
Modeled after SMEG's iconic retro-inspired FAB28 Refrigerator, Unity will be exclusively available to purchase at Neiman Marcus later this year. Featuring signature hues and imagery of the 1970s era, Unity is a retro lover's dream with a sophisticated touch thanks to SMEG's polished aesthetic and advanced interior cabinet. Each limited-edition product will have an official numbered plaque.