True Refrigeration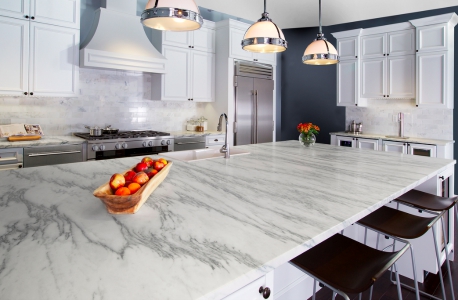 September 15, 2015
For decades, consumers have put True Refrigeration commercial products in their residential kitchens to accomplish the look, workspace and performance of a professional kitchen. Now, True announces the latest addition to its True Residential refrigeration line, The True 42. The new full-size residential refrigerator is inspired by True's commercial models that have been approved by chefs and hotels for more than 70 years. The True 42 features the same style and performance, now refined for the home. 
The True 42 is the company's first foray into the full-size residential refrigerator market. Its clean, modern, commercially-inspired stainless steel exterior features ergonomically designed tubular handles that are comfortably sized. The industrial-grade door hinges are rated for extreme tolerance, having passed True's rigorous one million door openings test. They are easy to open, feel substantial and shut with a quietly satisfying soft-close action.
The True 42 features stainless steel throughout the interior, ensuring a hygienic, antibacterial and easy-to-clean surface that never holds on to potential odors. In addition, the side-by-side refrigerator offers a new version of the company's True Precision temperature control with an LCD readout. The refrigerator side features four steel-encapsulated adjustable glass shelves above three industry-exclusive stainless steel bins, each featuring soft-close action. The freezer offers similar styling and functionality with four polished stainless steel shelves and three stainless steel basket drawers.