Vicenza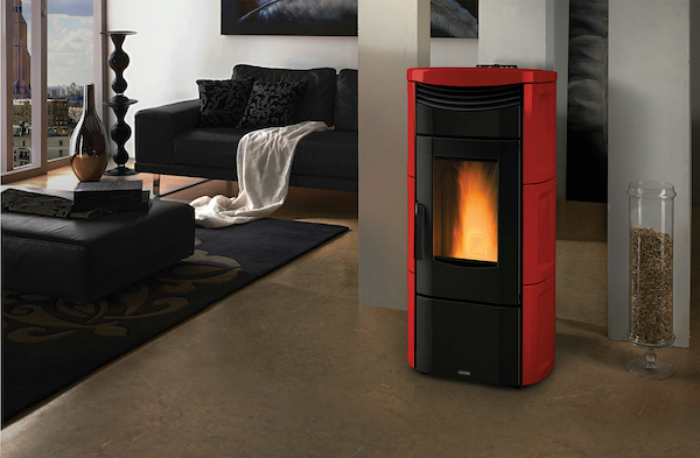 December 30, 2016
Ultra-modern, Italian-designed Vicenza pellet stoves feature polished ceramic finishes, solid cast iron components and quiet. Vicenza pellet stoves offer modern way to heat the home while adding to the overall aesthetic with the stove's bold and European inspired design.
Powerful and able to comfortably heat an entire home, the Vicenza uses smart zone heating technology to distribute heat evenly throughout the house. Unlike conventional pellet stoves, the Vicenza is ultra-quiet using variable fan motors and whisper quiet operation modes. The three Vicenza models also utilize the latest in automation technology with convenient start-up, self-cleaning modes, on-board diagnostics and WiFi capable technical support. The pellet fuel system is also more economical than non-renewable fuels such as oil, electricity or propane. Vicenza pellet stoves are available in three models – the V3.4, V4.5 and V5.2 with heating capabilities from 34,000 Btu to 52,000 Btu.
Fine more home heating appliances here.