Abimis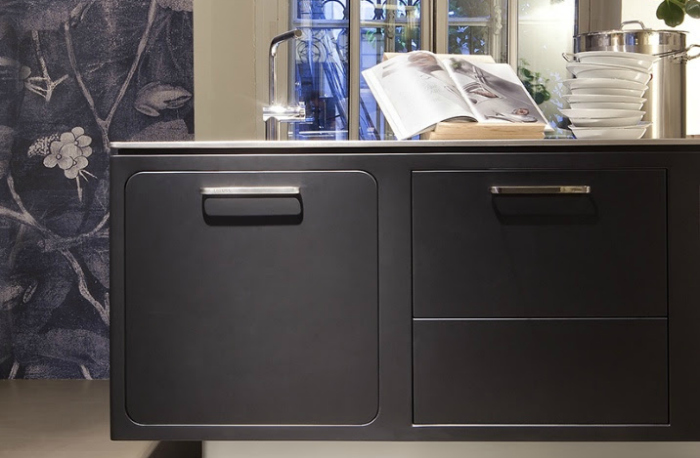 March 16, 2017
Abimis kitchens are entirely built according to the customer's needs, starting from one material: stainless steel. From the structure to the paneling through to the worktop and integrated sinks, the use of stainless steel allows for shapes to be modeled and fine details to be developed. It also guarantees high performance: in fact, AISI 304, the alloy that accompanies all products made by this Italian-based company, leaves no trace of any substance on food, is resistant to scratches and temperatures reaching up to 500 degrees Celsius , can be easily cleaned and is 100 percent recyclable.
The Abimis kitchen is created from a series of elements that can be customized by choosing the size of the sections and between squared or rounded compartments, as well as beveled doors or doors with perpendicular sides that are perfectly integrated into the structure. Finally, a surface is applied to the stainless steel. In the hand-polished, satin-finish or glossy versions, the stainless steel maintains its color properties and iridescent shades. Abimis also offers a painted finish, according to the color chosen directly by the customer: in fact, there is no standard palette and, upon request, the exact shade can be studied especially in order to ensure that the kitchen blends in perfectly with its surroundings. Abimis utilizes paintwork techniques traditionally used in car manufacturing: a complex process with successive stages of sanding, painting and polishing where required, creating a uniform effect to reach high performance.
Find additional kitchen cabinetry  options here.