Century Components Galaxy Charging Drawer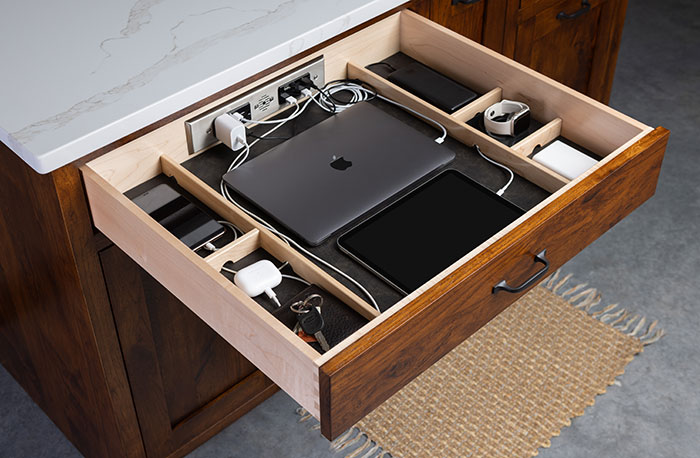 November 19, 2023
Century Components has introduced the Galaxy Charging Drawer, available in eight sizes for kitchen-depth cabinetry and two sizes for vanity-depth cabinets. 
Almost a staple in new kitchens and easy to retrofit in most others, charging drawers get a boost from Century's inclusion of bottoms adorned in leather to protect tech products from wear and tear. The company then took it a step further by including solid maple dividers designed to help keep cords and electronics in place. Century continues to partner with Docking Drawer to fit each drawer with its patented UL-listed outlet and, like all Century accessories, the drawers come fully assembled with Blum undermount drawer slides.
Thanks to the variety of sizes and divider options, the new Galaxy Charging Drawers can be placed in the kitchen and bath, as well as many other areas of the home.
Photo credit: Century Components