Designs of Distinction Cut-to-Size Materials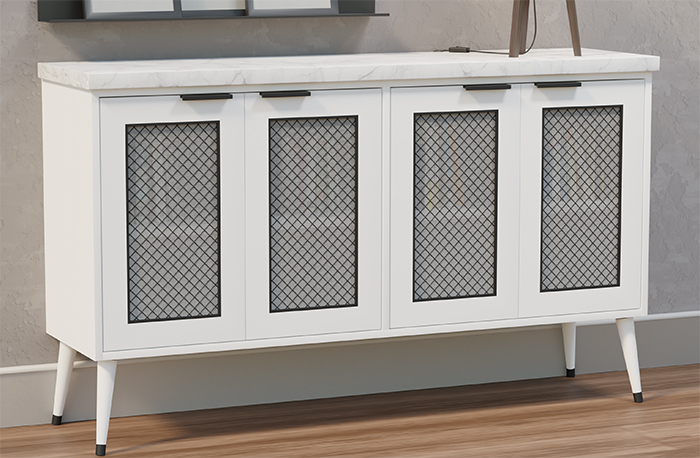 August 31, 2023
Designs of Distinction's (DOD) line of Designer and Cut-to-Size Materials continues to grow. Since DOD introduced its first Cut-to-Size Material – Decorative Grilles – in 2019, the line has more than quadrupled and now includes materials like rattan, leather, resin, Italian-made mesh and more. Additionally, DOD has introduced several new materials as components, including metallic trim, flexible and solid tambour profiles, decorative brass hardware and more.
For materials like Decorative Grilles, as well as mesh, rattan, leather, Italian-made mesh and more, DOD offers its Cut-to-Size program, allowing designers to measure sizes and send them to DOD to get a quote for panels that are ready to install upon delivery. Decorative Grilles and mesh can be difficult to work with on-site because the panels are not welded and are extremely sharp. Designers and installers can reduce the chances of ruining expensive product on the job site by taking advantage of the Cut-to-Size program.
Furthermore, Cut-to-Size materials are available to purchase as individual sheets or rolls. Other material components – including metallic trim, Tambour, decorative hardware and more – are available in a variety of sizes, species and finishes. 
With the expansion of its Materials line, DOD offers a wide range of sample kits for designers, builders and other trade professionals to test and color match new products. Sample kits for Decorative Grilles and mesh, tambour, metallic trim, and more are available.