Häcker Kitchens Systemat Collections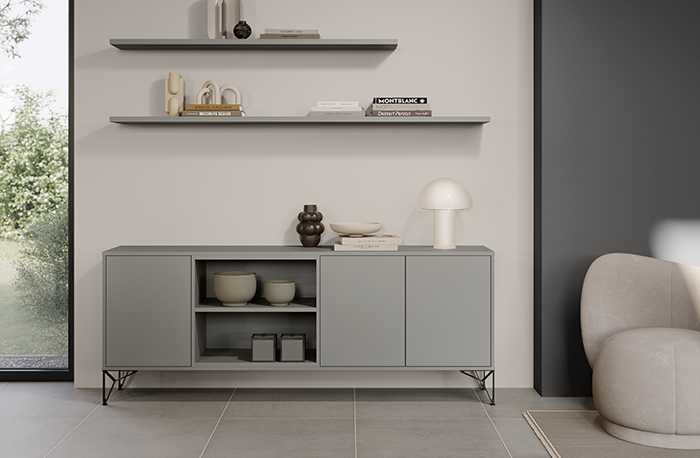 September 25, 2023
Häcker Kitchens, the German manufacturer of modern kitchen cabinetry, continues to reimagine the way we live, with additions and innovations to its systemat collections, including a wide array of sideboard options and integrated LED lighting. 
While the kitchen remains the hub of the home, there is a growing trend towards unification with other spaces. Modern architecture is picking up this trend, creating home environments with fluid transitions between individual living areas, and Häcker Kitchens is responding with products that provide a homogeneous look and feel for these rooms.
Sideboards
The new systemat collection consists of sideboards available in four modern variants, 66 front ranges and four options for furniture feet. This allows designers to more precisely and cohesively plan their kitchen and living environments. To add additional comfort to kitchens, Häcker is introducing new pull-out shelves, a small metal framed door and many new handles and channel handle finishes – for example, brushed gold.
LED Lighting
In addition to the new sideboards, Häcker is also presenting smart home-enabled lighting systems. The lighting systems include recessed spotlight LEDs and lighting embedded in the Slim Line Drawers. When seen in the glass version the lighting produces an exclusive effect as it emphasizes the delicate look of the elegant pull-out shelves in the systemat kitchens.
Photo credit: Häcker Kitchens