KraftMaid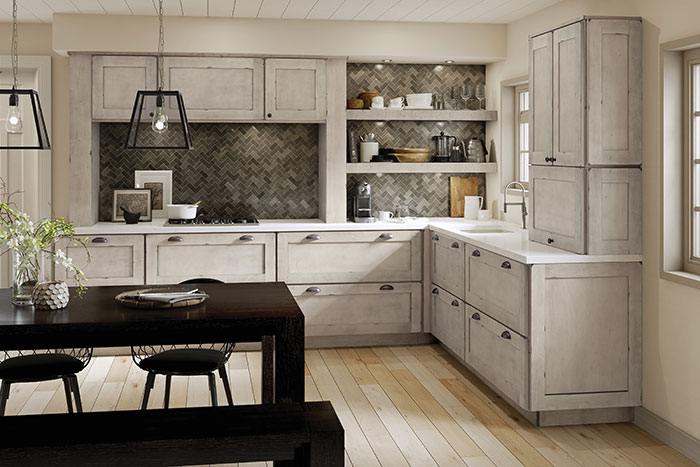 May 4, 2017
KraftMaid's new Aged Technique offers the look of lived-in furniture passed down through a few generations for the entire kitchen, from the doors and drawer fronts to hoods, molding and other decorative accents and details. The Aged Technique evokes the look of artisan-finished cabinetry that has been well-loved over time.
KraftMaid's Aged Technique offers beautiful techniques that recreate the natural aging process. The Aged Technique effects include random distressing and linear grain accents dry-brushed onto every surface, followed by hand-applied detailing, which together give the look of a well-worn piece and lived-in kitchen. The effects are hand-applied artisan methods that are random and inconsistent in appearance and because every detail is hand-applied, each finished component will have a unique appearance.
"Aged Technique is a new look for KraftMaid," said Jamison Benner, Brand Manager for KraftMaid. "We understand our customers want a kitchen that fits how they live, and now they can have one that looks and feels lived-in."
Aged Technique is available exclusively on Maple in River Rock, Concrete and Papyrus finishes. A Suede DuraKraft™ Plus Topcoat is standard with all Aged Technique cabinets.