Nobilia Mineral Green Cabinets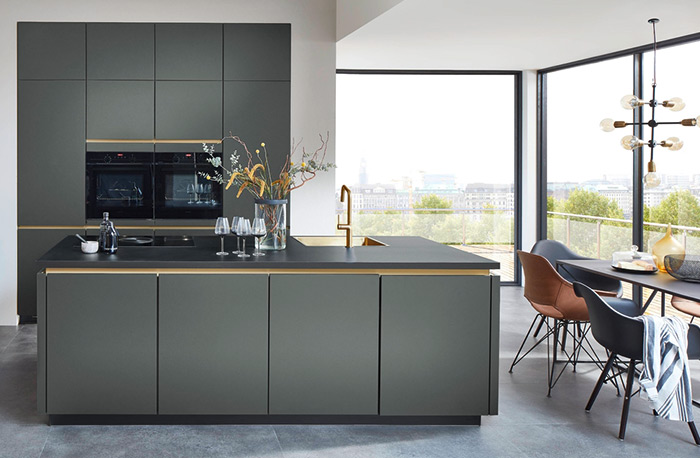 April 3, 2023
Nobilia, manufacturer of European kitchen furniture, creates the perfect nature-inspired palette with Easytouch 964 in mineral green. This new soft green takes its inspiration directly from nature and follows the trend of calm, gentle colors. This is the perfect color for combining minimalism with a natural look.
Behind every Nobilia component is the best in German engineering for ultimate flexibility and full-access construction, as well as the integration of intelligent features for more efficiency, more comfort, and more options at the best experience.
Just as the name suggests, Easytouch provides the experience of "touch" with its velvety matte kitchen fronts. Say goodbye to annoying finger smudges. The fashionable fronts in the Easytouch series are finished with an innovative surface coating. As a result, the fronts stay spotless for longer and are easier to clean. The high-quality anti-fingerprint coating refines the surface of the cabinet fronts and creates a pleasant, velvety texture with a caressing feel. 
Now, designers can blend a love for minimal design with natural color palettes with Easytouch in mineral green — a perfect foil for creating welcoming living environs that remain true to the principles of European kitchen furniture.