Blanco Catris Flexo Filter Faucet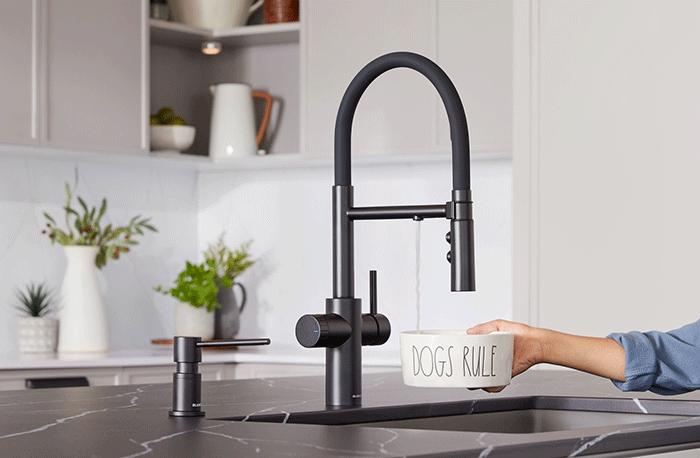 November 5, 2023
Blanco North America introduces the Catris Flexo Filter faucet, the first filter-ready faucet to join the brand's North American portfolio. The semi-pro faucet has an insulated pull-down dual spray with a magnetic docking arm that delivers filtered water through a discrete waterspout. Intuitive design integrates two handles to conveniently access either tap water or cold filtered water on demand. Connects to common water filtration systems.
Catris offers convenient access to filtered water right at the kitchen water place for drinking, prepping food, filling pots to cook and more. Designed to optimize workflow at the Blanco Unit, the new two-in-one faucet features both filtered and non-filtered water delivery on demand and seamlessly connects to all common water filtration systems. There is a single lever for tap water located on the right side and a separate dial on the left to easily access cold filtered water.
This sleek faucet is available in matte black, chrome and PVD steel finishes. The Catris boasts a 1.5 GPM flow rate for tap water and a 0.7 GPM flow rate for filtered water.
Photo credit: Blanco