Elkay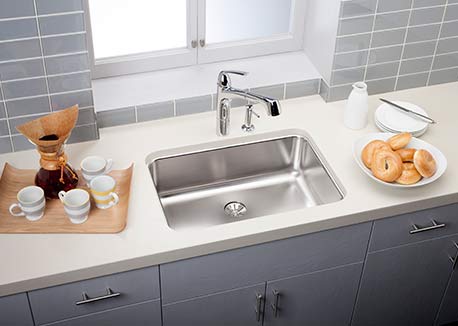 March 13, 2014
Elkay's Perfect Drain is a sink solution that makes kitchen clean-up quick and easy. Both functional and sleek, the design eliminates the gap around the drain, reducing the chance that bacteria and grime can build up. An edgeless option, Perfect Drain integrates seamlessly into the bottom of select Elkay sink models, leaving crumbs and gunk with no place to hide. The included strainer kit has an easy-to-pull knob and is finished to match the Elkay stainless steel sink finish.
Elkay Perfect Drain sinks range in price from $598 to $1,536.
For more kitchen options, click here.