Franke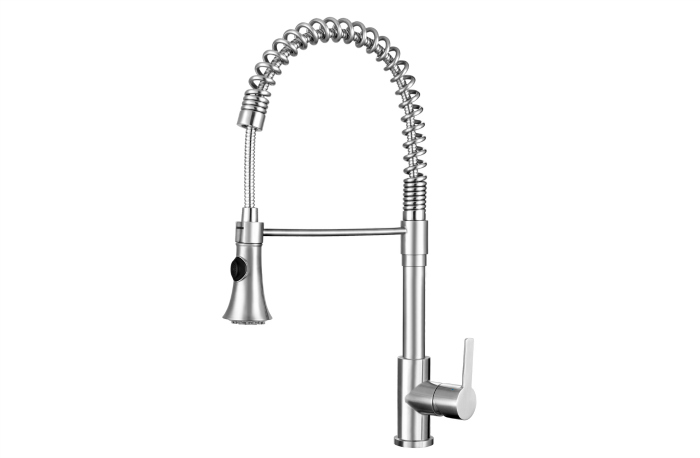 March 20, 2017
Franke's Bern Pro Pulldown Faucet is distinguished by a heavy-duty, commercial-sized spring that encases the faucet's high-arching neck and bends up to 10.5 inches in any direction, giving any kitchen a professional look. The faucet's solid stainless steel construction provides durability for the swivel-mounted faucet neck, which locks into place on a heavy-duty arm.
The faucet is part of Franke's Fast-In Collection, a line of faucets that are easy to install thanks to the Fast-In technology. The faucet attaches to the sink above the countertop in a few quick steps: simply insert the faucet base into the sink, locate the two mounting screws and tighten with a Phillips screwdriver.
Find more kitchen faucet options here.