MAC Faucets TiO Faucet and Soap Dispenser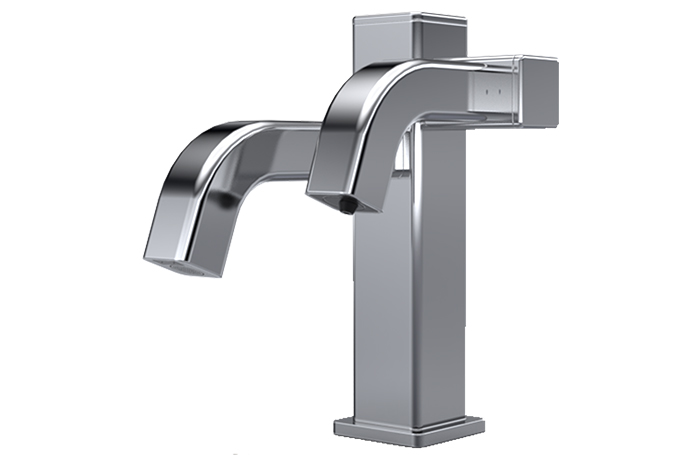 September 15, 2023
MAC Faucets presents TiO, a product that seamlessly combines the functionality of an automatic faucet and soap dispenser in one body. TiO offers a harmonious blend of elegance and convenience by marrying two essential functions into one and creating a clean, uncluttered look by requiring one countertop hole instead of two. 
Effective, elegant design demands not only efficiency but also consistency. With TiO, MAC Faucets also addresses the challenge of providing finish-matched faucets and accessories that cater to designers and specifiers seeking a cohesive and refined look for their projects. By guaranteeing the timely availability of TiO in the full array of 22 finishes to match all other MAC Faucets products, the brand caters to small and large commercial projects.
TiO is offered in two design styles at two different heights — a smooth, round shape and a geometric square shape. The faucet body is crafted from solid brass with state-of-the-art valving and pumping systems. The TiO dispenses standard liquid soap or hand sanitizer, and refilling the soap and adjusting the dispensed quantity are simple processes. 
The TiO fits any standard single-hole sink, even sinks with faucet holes that are less than an inch in diameter. The product can easily be serviced without removing it from the deck. A single power source — battery or AC adapter — powers both the faucet and soap dispenser, while the resin-encased control electronics provide reliable, long-term service.
Find more kitchen faucets here.