Ashley Norton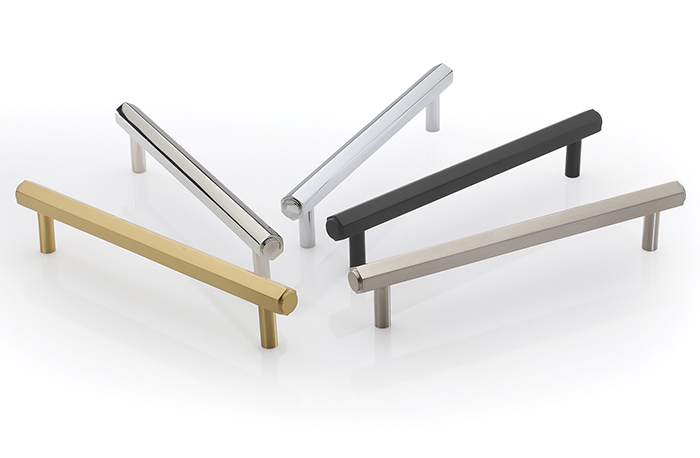 April 4, 2019
Ashley Norton expands its collection of cabinet hardware with the addition of six new solid brass cabinet pulls. Sleek and delicate, yet sturdy in hand, each style features an intricately detailed profile designed to complement today's modern cabinetry.
The collection encompasses the tapered Stepped Pull, hexagonal-shaped Hex Profile Pull, the Phoenix Pull with its cap-like ends and Ridged Pull with circular, ringed edge pattern. Rounding out the collection are a Knurled Pull and Partial Knurled Pull, both of which feature a unique hash-marked pattern for both tactile and visual texture.
Hot-forged for exceptional finishing quality and crisp lines, the Solid Brass Cabinet Pulls are available in six finishes: satin nickel, polished nickel, polished chrome, satin brass, dark oil rubbed and flat black. Each pull features an 11mm diameter and comes in 4-, 6-, 8- and 10-in. lengths.
Find more hardware here.