Ashley Norton Wood Cabinet Hardware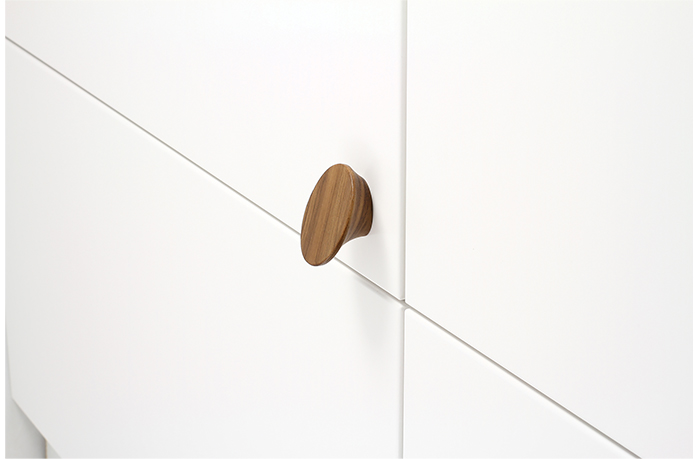 July 8, 2020
Ashley Norton's unique collection of all-natural Wood Cabinet Hardware helps make a bold design statement when paired with kitchen and bath cabinetry. From the curvy Wave Pull to the angular Wing Knob, each ergonomic yet distinctive design adds personality to the kitchen or bath. Plus, an array of available sizes for most designs means there's a wooden knob or pull just right for any cabinet.
Just as with all Ashley Norton architectural hardware, comfort and ease of use is always at the forefront of the design. When creating the wood cabinet hardware, the Ashley Norton design team first sketches out a concept. Next, 3D modeling tools help designers ensure the ergonomics of the piece. Finally, it's crafted from high quality wood to achieve the desired look and feel.
Available in both oak and walnut wood varieties, and in a multitude of lengths and sizes, the collection of wood pulls includes the Wave Pull, modeled after the flow of the ocean; the Arc Pull, with its bridge-like curve and tapered center; the Cape Pull, reminiscent of free-flowing fabric moving in the wind. Knobs include the steeply oblique Angle Knob; the v-shaped Wing Knob; and the playful Yo-Yo Knob.
Prices for Ashley Norton Wood Cabinet Hardware range from $16 to $65, according to size and style.