Belwith Keeler Bijou II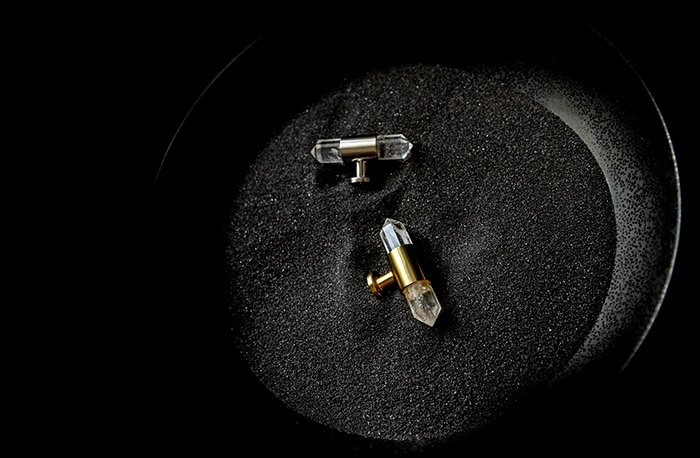 April 5, 2023
Belwith Keeler has introduced Bijou II, an extension of its Bijou Collection launched in 2022. Received with much success, this jewelry-inspired hardware collection was curated from its vast archives of furniture hardware. Belwith took a more holistic approach to the second phase of the collection, which includes Aura, Dune and Dew.
Aura: This breathtaking piece of hardware features authentic quartz crystal housed in a modern base and is a perfect combination of organic and modernism. Auras are the field of energy that surrounds us, representing our physical, emotional and spiritual vitalities. Natural quartz crystals have long been associated with auras and their effects on them, so applying natural quartz crystal to home decor can bring about a feeling of cleansing, healing and soothing.
Dune: Sculpted by winds, sand dunes form after deposits of sand form layers. While the act is repetitive, the outcome is organic and unpredictable, reminiscent of the simplicity of nature's beauty. The Dune suite is exactly that, simple, organic and stunning.
Dew: The layer of morning dew dazzles every blade of grass it touches; such is the adornment of the Dew Pendant. Delicate, pure and refreshing as the morning dew, the pendant dazzles everything it touches, much as the morning dew dazzles the blades of grass.