NanaWall Systems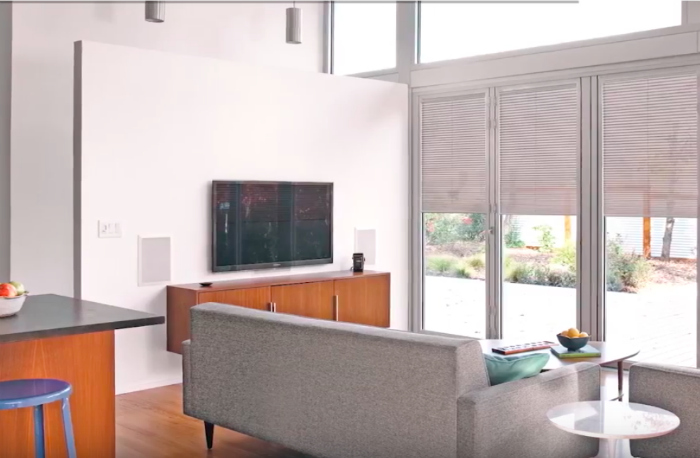 August 10, 2017
NanaWall Systems introduces its first integrated shade solution for operable glass wall panels. For years, traditional shades have only been available to cover the entire wall, hiding the folding glass wall completely and allowing very little flexibility in how much or how little light is let into the home. NanaWall Shades, designed specifically for NanaWall, are custom fitted to each panel and provide ultimate control of sun exposure and privacy without losing the aesthetic of the glass walls.
Available for all NanaWall folding and sliding glass walls, the shades' suspended system design can be controlled from the top down, bottom up or in-between. NanaWall Shades have been custom-designed and tailored for easy installation and match any of the more than 25 glass wall systems NanaWall offers. The slim profile design of the shades allows for compact stacking of NanaWall panels.
A number of profile and fabric color choices are available, and they work with any new or existing NanaWall glass wall system. The patent pending quick-and-easy installation for aluminum glass walls means no tools are required. The shades can also easily customize how much light each room gets by choosing transparent, semi-transparent or room-darkening shade fabrics. Profile colors come in a matte finish and include white aluminum, jet black, traffic white and gray brown.