Nobilia Cabinet Handles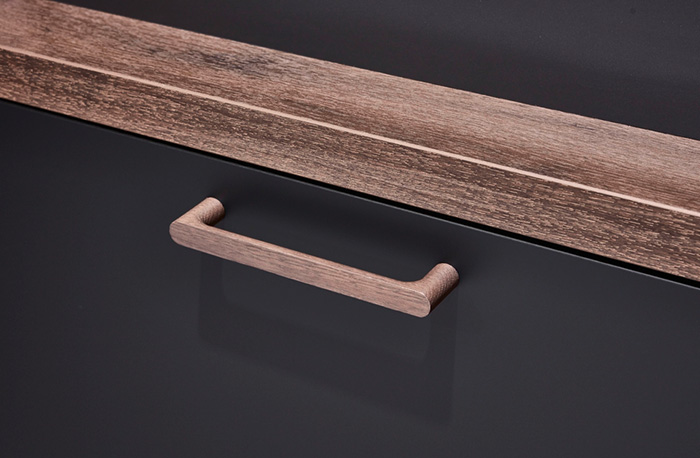 November 16, 2023
Nobilia North America has introduced a collection of seven cabinet handles for 2024. With five innovative handle designs and two sleek recessed handles, nobilia continues to redefine kitchen aesthetics and functionality.

Introducing the Fabulous Five:

219 Black Metal Handle: A bold and modern choice that adds a touch of sophistication to any kitchen setting.




 

227 Black Metal Handle: Sleek and streamlined, this handle combines contemporary design with a timeless appeal.




 

228 Bronze Metal Handle: Elevate your kitchen with a touch of warmth and elegance, thanks to this exquisite bronze metal handle.




 

229 Wooden Handle in Walnut: Embrace nature-inspired design with the rich and inviting Walnut wooden handle, adding a touch of organic beauty to your space.




 

230 Black Metal Handle: A versatile and chic option that effortlessly complements various kitchen styles, from minimalist to industrial.



Recessed Handles for a Seamless Look:
025 Line N Recessed Handle (Taupe Grey): Achieve a clean and seamless appearance with this taupe gray recessed handle, blending functionality with style.




 

027 Line N Recessed Handle (Black): Make a statement with the black recessed handle, offering a discreet yet impactful touch to your kitchen design.
Nobilia designed these new handles to elevate the kitchen experience — from the luxurious feel of the bronze metal handle to the natural warmth of the walnut wooden handle.
Photo credit: nobilia