Lodes Elara Suspension Lamp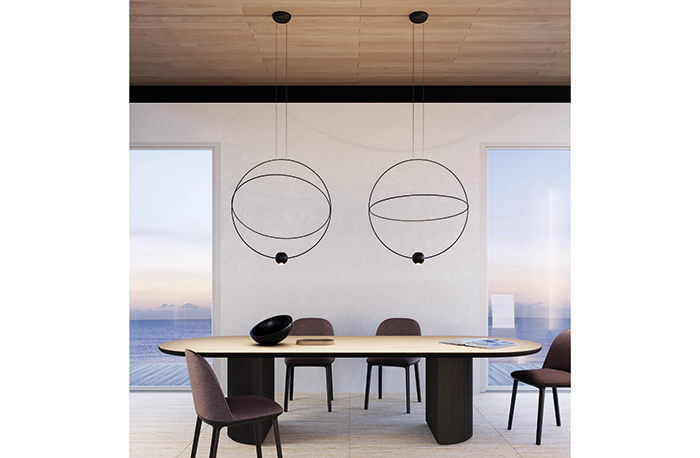 September 7, 2022
Lodes collaborated with Slovenian designer Nika Zupanc on Elara, a stellar new standalone suspension lamp inspired by astral motion within the cosmos. Elara's alluring transcendental design mimics the trajectory of the planets, drawing cues from celestial elements and Greek mythology. 
Two metal rings characterize the lamp––one of which can be set at various angles to express fluidity and movement while the other hosts a small satellite sphere at the bottom of the lamp housing a light source that points in two opposing directions. Users can direct the dual emission light sphere as desired. 
Elara is striking on its own, but when multiple units are arranged together the result is truly "out of this world." Grouping the lamps also allows for a play in contrast and scale through the positioning of various angles and the available finishes. Impactful in its simplicity, Elara perfectly emulates the vast mysteries of the universe.