Lodes U.F.O. Pendant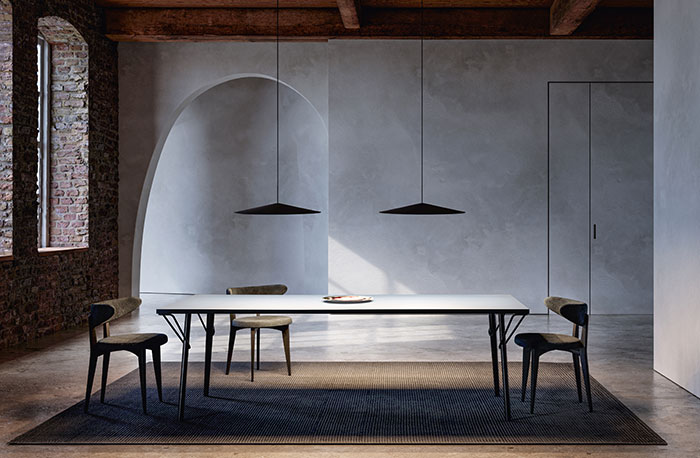 October 11, 2023
Contemporary Italian lighting brand Lodes has introduced U.F.O., an aptly named, lightweight pendant lamp, to its Diesel Living with Lodes line.
The U.F.O. pendant's form directly references the shapes closely associated with unidentified flying objects—it features a wide, almost flat metal diffuser and a slightly conical-shaped body. A truncated cone with an LED light inside projects light downwards, rendering it ideal over tables. A luminous ring between the diffuser and the light source reflects light back to the former, creating a sense of weightlessness and the impression that the pendant light is suspended in mid-air.
 U.F.O. is available in two sizes (13.8 and 23.6 inches) and three finishes, including black, along with rust and sand — two textured options. The new pendant light can be used on its own or in strategically designed formations for added drama and is suitable for a variety of applications including residential and public settings.
Photo credit: Lodes