Nora Lighting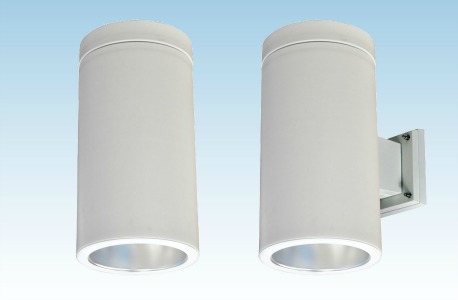 July 13, 2015
Cylinder, a new series of contemporary LED fixtures, is now available from NSpec by Nora Lighting. The Cylinder family is available in three styles and four mounting options and is designed for installation as a group for a thematic appearance.
Cylinder mounting options present a range of lighting solutions and include: surface, pendant stem, cable and wall. Surface mount or cable/stem mount deliver optimum illumination for general lighting and can also be used as a design element in accent or task lighting over a focal point. The wall-mounted unit can be installed indoors or outdoors to highlight a façade and provide depth and visual interest. Cylinder is also a practical solution for high ceilings without plenums (for recessed housings).
Three LED sources are available: high performance LED, standard LED and medium-based incandescent/LED. The dedicated LED units help meet strict watts per-square-foot energy requirements. All models have CRI 90+ high color rendition for a more natural appearance.
The high performance LED model incorporates CREE technology with True White performance, integrated driver and ceramic LED package. It has a range of lumens from 850 (8.76W) to 4000 (41.10W), and temperatures can be specified from 2700K to 4000K. Comfort Dim is optional on the high performance model and allows dimming from 2700K down to 1800K, which delivers a candlelight glow.