Schonbek Solitude Chandelier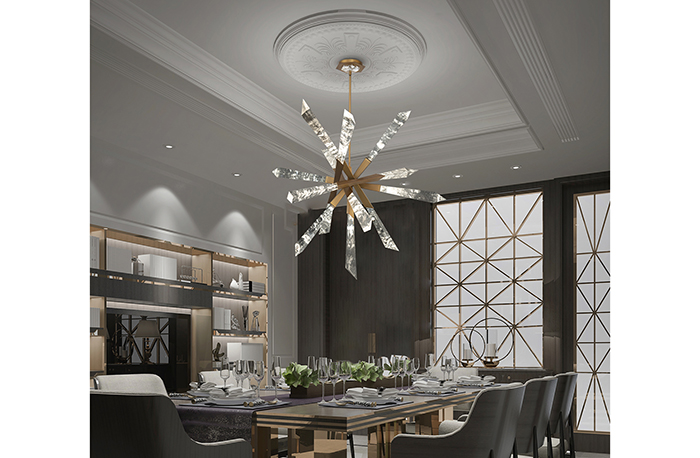 October 28, 2022
Schonbek introduces the Solitude Chandelier to its all-new Beyond line of innovative LED luxury crystal luminaires, including 35 new collections. 
Luxuriously crafted and beautifully designed to add dramatic character to any space, Solitude by Schonbek Beyond shines from optic haze crystal spears that create bolts of luminous energy to accentuate the room's opulent style. Optic Haze crystal is composed of natural quartz gemstone that illuminates and gravitates. The LED luminaires are available in aged brass and antique nickel. The 36-in. chandelier can be mounted to standard and sloped ceilings. Hang a stunning crystal luminaire from a decorative ceiling medallion to enhance a dining room's luxurious details. 
Schonbek is proud to introduce a groundbreaking collection of all-LED luxury crystal luminaires. Continuing the 150-year heritage of craftsmanship and cutting-edge design, Beyond reveals dazzling symphonies and edgy motifs in fine, multifaceted crystal that captivate the imagination.  Modern, integrated LED luminaires complemented with a glimmering cavalcade of mixed metals.
Elegant, dramatic and distinctive, Schonbek Beyond features sophisticated crystal forms that create a soft, welcoming glow from high-quality, state-of-the-art LEDs.