Abet Laminati Kitchen Worktop Solutions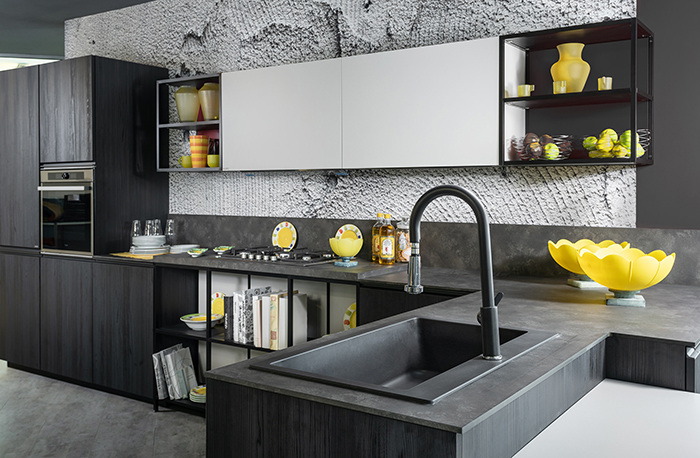 April 25, 2023
Decorative laminate producer Abet Laminati offers solutions for the kitchen worktop that are practical, resistant and easy to clean, and they add a touch of design and color to the whole kitchen.
The company's solutions for worktops and kitchens include Print HPL, Stratificato HPL and Lamishield, which guarantee excellent technical characteristics in terms of resistance to wear, heat, scratches, impact and humidity.
Print HPL is one of the most widely used surfacing products, especially in interior design. Hygienic, durable and easy to maintain with great aesthetic potential, Print HPL is an ideal solution for both vertical and horizontal applications.
Stratificato HPL is a thick, decorative high-pressure laminate that guarantees excellent functional and aesthetic qualities. Stratificato HPL is both wear and steam resistant, is suitable for food contact and offers an excellent combination of mechanical properties.
Lamishield is the antimicrobial HPL that, thanks to BioCote technology and the appropriate hygienic and cleaning practices, is able to prevent the spreading of a large spectrum of microbes.
Photo credit: Gierredue Arredamenti