APE Grupo Esencia Material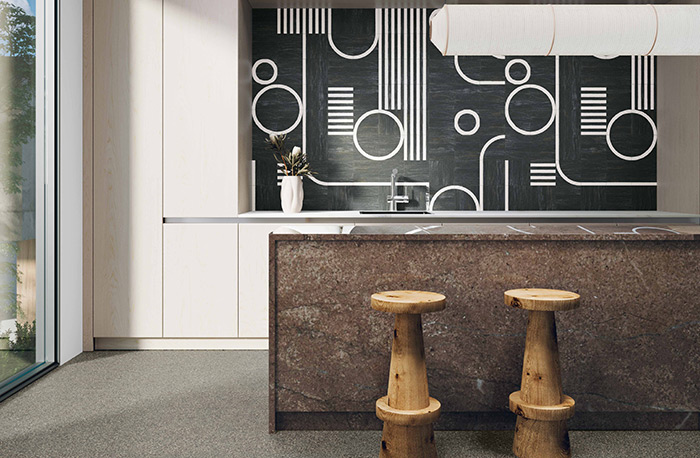 April 10, 2023
APE Grupo introduces Esencia Material, a ceramic tile collection custom designed by Erico Navazo, an award-winning European interior designer. Each piece in the collection is infused with a strong material expressiveness — from clay to glazed ceramic, plaster, stone or wood. This is Navazo's  first ceramics collection.
As the name suggests, Esencia Material is about the authenticity of materials and robustness of our origins, placing value on how expressive the elements found in nature are. The language of clay, plaster and lime, stone, marble, concrete, terrazzo and wood can be clearly perceived in each piece of the collection. All materials in this collection speak the same language — nature — and all pieces work with each other and in different ways. Some reflect simple plaster through volumes and geometries with torn material textures that generate linear and curved geometric patterns that speak for themselves. Navazo has also designed wooden pieces that revive the Japanese technique of Yakisugi, plaster and clay, and on them, he traced brushstrokes that simulate lime, red chalk and charcoal, generating graphic canvases.
Navazo recovered boiseries, or wood paneling, in combination with cement. Both materials are mixed in a single voluminous piece, achieving a striking material effect. He has created sinuous interplays and combinations of materials, for example, a dark terrazzo resting on a ceramic piece that replicates a natural stone native to the Burgos region. Different positions are drawn to reproduce imperfect coverings that the passage of time embellishes. Finally, the designer presents single-color pieces glazed from the prism of contemporaneity, giving them a satin effect.
Find more ceramics and other surfaces here.