Cambria Windsor Designs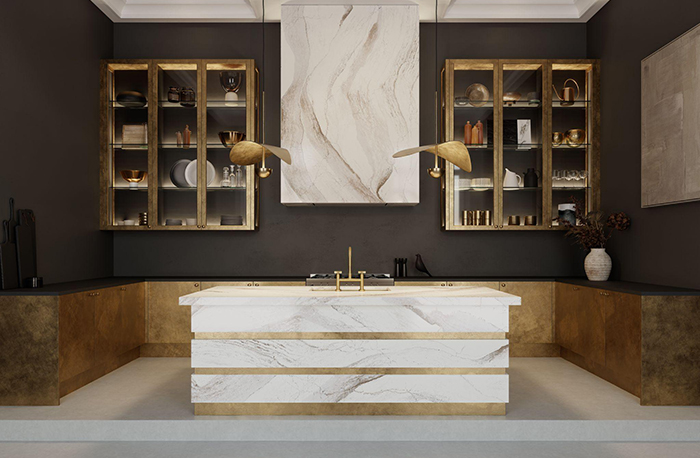 October 5, 2023
Cambria has added three Windsor designs to its iconic quartz design palette, including Windsor Brass, Windsor Steel Satin Ridge and Windsor Brass Satin Ridge. The groundbreaking new designs are fueled by Cambria's proprietary technology and techniques, and transcend the existing palette to further expand its innovative quartz surface collection. 
Windsor Brass: This new addition to the Alloy Collection is high gloss with chocolate brown streams that converge along a cool white backdrop. Its translucence and movement are punctuated by hints of brilliant brass. The alloy accent lightly traces the peaks and valleys of this flowing landscape for visual depth with a glint of glamor. 
Windsor Steel Satin Ridge: Bold movement and balanced texture are hallmarks of the steel-toned colorways of this offering, which ebb and flow like waves against warm honey sand. The steel alloy traces each crest like gleaming sunlight, while cool charcoal contrasts the warm-white debossed Inverness veins. 
Windsor Brass Satin Ridge: Chocolate brown hues and warm honey shading play against delicate debossed Inverness veins. Radiant brass complements this stony canvas with subtle warmth and smooth movement with unmatched sheen on this surface.
The new Cambria designs are available immediately and come in 2cm and 3cm thicknesses and are available in jumbo slab size of 65.5 by 132 inches (60 square feet).
Photo credit: Cambria