Ceramica Bardelli Fili Collection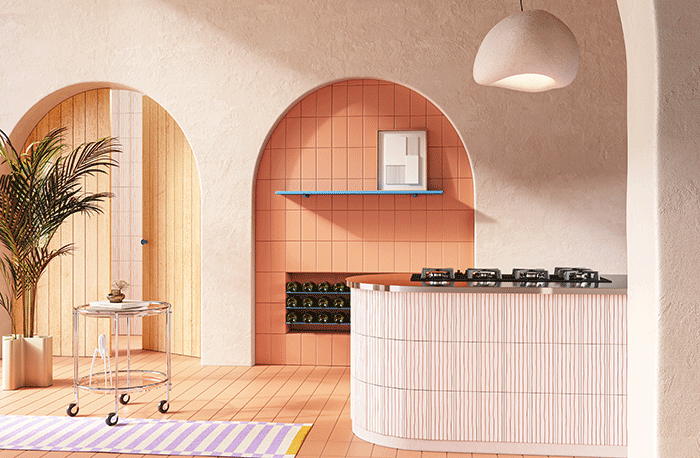 November 8, 2023
The Fili Collection by Ceramica Bardelli is the decorative cadeaux in porcelain stoneware ceramics, reissued by the brand and inspired by the collection of 1984, an indelible icon of the trend of colors and textile weave of the time. It is here revisited in a combination of trendy shades made in digital printing and combined with modern technologies of ceramic decoration on porcelain stoneware.
Textures of color that delicately touch one another without ever colliding, filaments of crystal-clear ceramics that create dancing lines, sorted and harmonious, generate a slow and constant movement that explores the surfaces transforming the spaces into the perfect garment. 
The space can thus become a perfect outfit, made of colorful threads that run along the walls of outdoor and indoor environments without any limits. This is the freedom of Italian fashion, declined in the world of Ceramics by Ceramica Bardelli.
Photo credit: Ceramica Bardelli