Crossville Access Point Porcelain Tile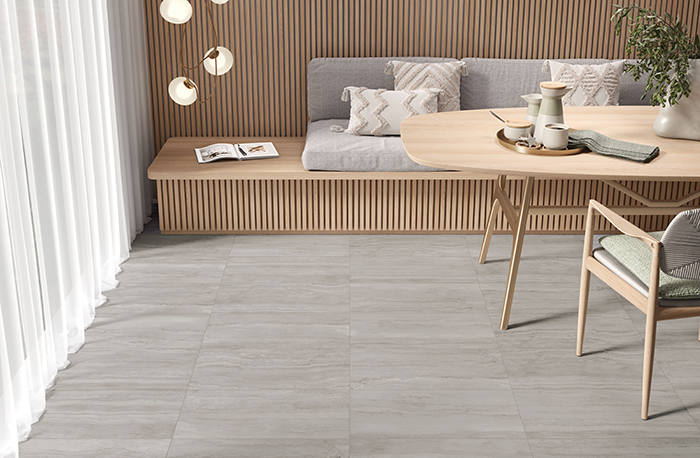 September 1, 2023
Crossville Inc. has launched the Access Point porcelain tile collection. Featuring some of today's most sought-after looks, the collection is perfect for price-conscious projects and those seeking made-in-the-USA products. 
Crossville developed the new tile collection to offer designers and installers on-trend products, including concrete, travertine and white marble visuals, that will be deeply inventoried and readily available for immediate shipping. This domestically produced line is engineered to provide a clean aesthetic and the powerful performance of porcelain for floors and walls in a range of commercial and residential environments.
Making it a great fit for budget-conscious projects that demand technical performance and durability, Access Point is offered in three styles of concrete, travertine and white marble. The concrete and travertine hues include white, sand, dove and ash.
Access Point tiles are calibrated in 12-by-24-in. sizes, and the collection is balanced with 2-by-2-in. mosaics and 4-by-24-in. bullnose pieces, offering complete installation options.
Responsibly made in the USA, the collection is Green Square Certified, making it a beautifully responsible selection for commercial or residential projects.