Crossville Native Metal Collection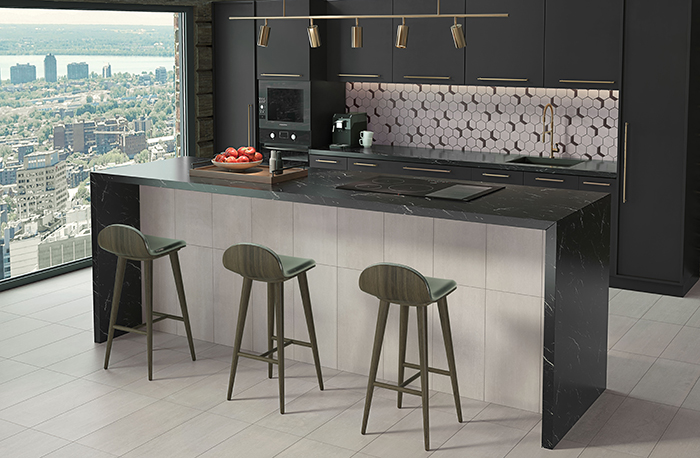 June 1, 2023
Crossville recently announced Native Metal Collection, one of two new manufactured collections that will be carbon neutral through measuring embodied carbon (EPD) and purchasing carbon offsets to account for what cannot be immediately reduced for the full lifecycle of these product lines. These are the company's first carbon-neutral products. 
The Native Metal porcelain tile collection is an innovative series offering metallic visuals and textures in durable porcelain tile. 
Featuring six distinct porcelain tiles finished with multiple glaze techniques, Crossville's talented artisans fuse materials into a product made for the generations. In addition to the field tiles, resin wall accents formulated with real metals provide two rectilinear decorative pieces — waves and dots. And the collection offers designers more impact with unique mosaic options where porcelain and resin seamlessly combine into an extraordinary surface material.  
The Native Metal Collection is offered in six tones — Noble Platinum, Nickel Plate, Crucible Steel, Copper Deposit, Cobalt Ore and Graphite Black. Scalable field tiles for residential and commercial applications, and the collection includes a variety of sizes: 12 by 24, 24 by 24 and 24 by 48 inches. 
The Native Metal mosaic options include a traditional 2-by-2-in. mosaic and a mixed hexagon mosaic where porcelain and resin are seamlessly combined. Additionally, the collection offers two decorative art rectilinear wall trim options in waves and dots in three stunning colors — champagne gold, rubbed bronze and white iron. The trim package includes bullnose and cove base selections that provide a large range of application feasibility.