Durasein Timeless Collection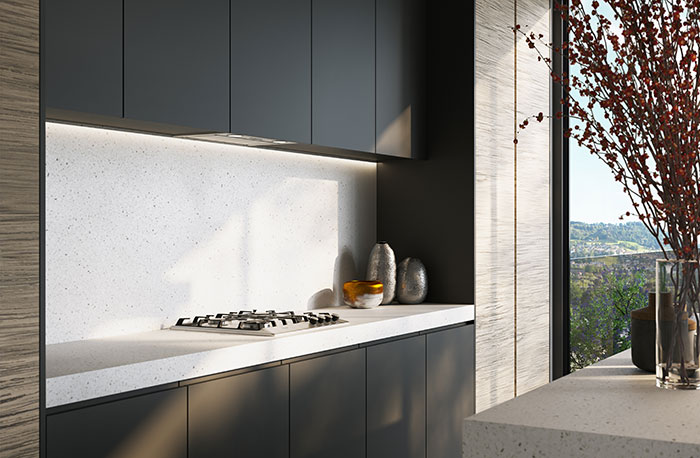 November 20, 2023
Meet Durasein's Timeless Collection, a capsule collection of classic neutrals that will stand the test of time. The collection includes 18 colorways from light — White Out — to dark — Nightfall. Pictured is Silver Falls.
Each of these classic colorways is made of Durasein's premium, 100% acrylic solid surface material. Durasein surfacing is a durable, easy-to-work material that is easy to coax into all kinds of seamless shapes and structures, from massive walls to countertops, wavy surfaces, ceilings and 3D structures. 
Durasein surfaces are not only beautiful, they are also antibacterial, making them an ideal surface for high use areas. The surfacing materials are also resistant to mold and mildew, along with being food safe, non-toxic, non-porous and low VOC. This material is made up of two-thirds alumina trihydrate (derived from bauxite, a natural ore) and one-third high performance 100% acrylic resin and pigments. Due to this high mineral content, the material is incredibly dense and stone-like, yet able to be fabricated with standard woodworking tools, plus it is completely thermoformable.
Photo credit: Durasein