Ege Seramik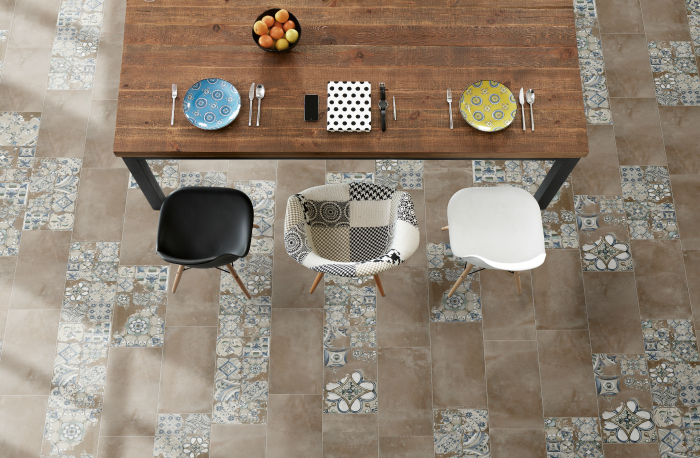 November 8, 2016
Ege Seramik's METROPOLITAN is a collection of slightly textured, glazed porcelain tile that combines a modern concrete look with story patchwork units to create a not-so- traditional design.
Available in two deco options (Story and Bronx) and in four colors with V2 shade variation: gray, beige, brown and antracite, these matte-finished tiles come in four sizes: 12 by 24 in., 18 by 18 in., 18 by 36 in. and 24 by 24 in. Ege Seramik's advanced, high definition, inkjet technique created this kaleidoscope of versatile designs featuring stunning solids and patterns that will bring drama to any installation without being too overwhelming. The patterns have "no rules," making the final installation true random art.
Porcelain makes METROPOLITAN easy to clean and maintain; pressed precision makes it easy to install; and the whimsical design makes it unique! The range may be used for both indoor and outdoor installations.