Heated Stone Products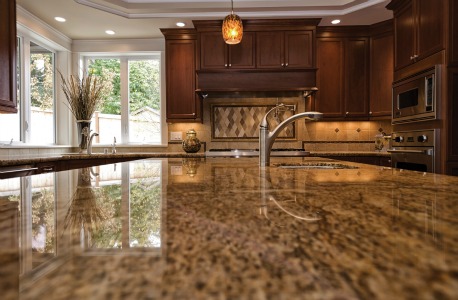 November 17, 2015
Heated Stone Products, creator of FeelsWarm patented (pending) stick-on countertop heating mats, announced today a new product that permits customers to experience heated countertops in their own home before committing to purchase a permanently-mounted heating mat.
The company has developed a temporarily-attached heater that consumers can mount to their existing countertop overhang area so that they can feel the comfort of a heated stone surface in their own home. Furthermore, the company offers these test units under a free trial program.
Just under one sq. ft., the peel-and-stick trial heaters are designed for a consumer to quickly attach under the countertop, installing in seconds. After a few days trial, the heater can easily be removed. Each unit includes a safe low-voltage (5 volts) power supply that plugs into a standard outlet. 
FeelsWarm heaters are offered in standard rectangular sizes as well as custom shapes to fit a variety of countertop designs. Typically sized to heat only where people rest their arms (bars, peninsulas, islands, and desk areas), the ultra thin heaters warm the surface of the stone 20 to 25 degrees to provide a comfortable surface for skin contact. FeelsWarm heaters are approved for use with Cambria quartz and can be used with all types of natural and engineered stone surfaces.