Lunada Bay Tile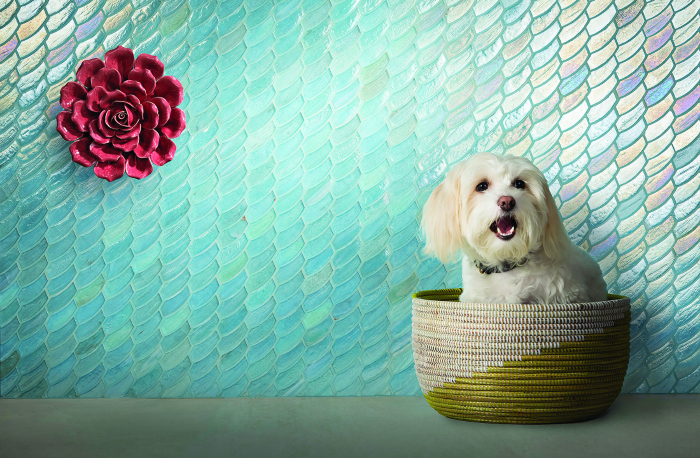 May 24, 2017
Light plays on softly textured glass like sun shimmering on rippling water. Luce, a new collection of contemporary handmade glass mosaics by Lunada Bay Tile, uses light reflection and refraction to create shifts in color and illumination. The collection of diaphanous, semi-opaque mosaics in four unique patterns absorbs and reflects nuances of color. Luce, which means "light" in French, is a glass mosaic collection that takes its cue from the way the sun's rays shimmer on water. As light dances on the surface, the tiles reflect the nuances of color around them, creating a spellbinding effect.
The 12 pastel hues of Luce include Moonlit, Zephyr, Elevation and Sugar Cake, which take on the feeling of air. Mid-tones Bamboo Garden, Aurora and Earthy are inspired by the colors of lush terrain, while Aero, Mineral Springs and Intrigue take on aquatic tones. Mettle and Sani provide depth on the darker end of the spectrum. The four distinctive patterns in the Luce collection — Clipper, Feather, Fin and 2-in. Hexagon — add visual interest and texture to a variety of spaces. The tiles are suitable for walls, including backsplashes, fireplace surrounds and shower enclosures, in addition to light-traffic flooring.
Find more surfacing options here.