My Magic Carpet Washable Rug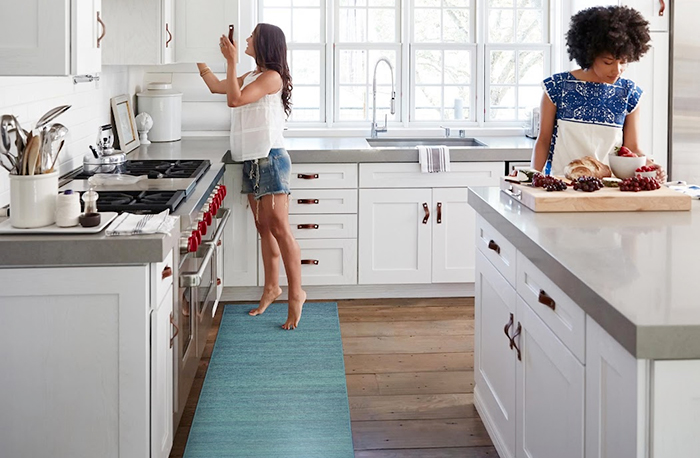 October 14, 2023
My Magic Carpet was created to provide a one-piece machine washable rug solution that is affordable and easy to use. Simply pop the one piece washable rugs in any washing machine and get on with life. It is easy, efficient and offers peace of mind that your rugs are fresh and clean. 
The My Magic Carpet rugs are 100% machine-washable, non-slip, stain-resistant area rugs featuring a variety of design patterns, colors and sizes. The rugs fit every washing machine and are a time-saving hack to keep homes clean and free of germs and bacteria. They include a waterproof interior lining to protect floors. Made of eco-friendly materials and allergen friendly, the rugs are manufactured with soft fabric to provide a cozy feel when you walk, sit or lie down on them. 
These affordable and durable rugs are offered in more than 80 designs in several sizes, as well as round rugs and long hallway runners. Find more solutions for kitchen and bathroom floors here.
Photo credit: My Magic Carpet