Sherwin-Williams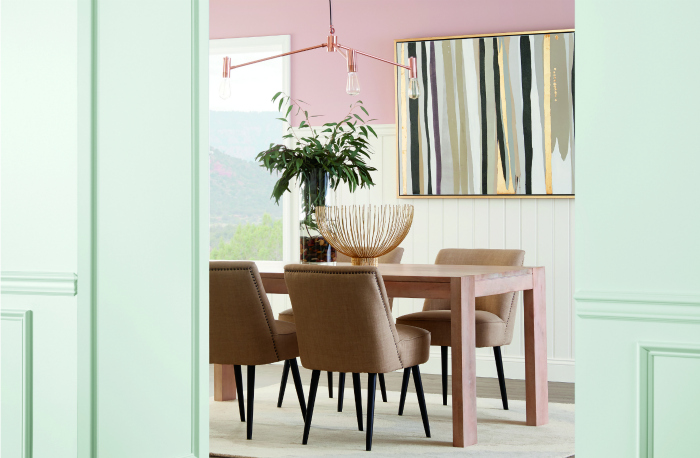 June 23, 2017
From vivid blue and digital green, to high-def yellow and rusty auburn, the Sherwin-Williams 2018 Colormix Color Forecast exhibits three color palettes that draw from emerging global trends. The collection predicts the colors that will drive conversation and inspiration for the coming year, offering new perspectives on societal influences and their impact on color and design trends.
The Sherwin-Williams Color Forecast team, led by Sue Wadden, director of color marketing, identified 36 colors drawing from fashion, nature, pop culture and global design, to create the Colormix palettes Sincerity, Affinity and Connectivity.
The hushed tones of Sincerity play out in sand, complex grays and hazy botanicals. There are no harsh lines, but rather, blending and fluid movements that create peace and space. Soft, washed neutrals, greens and sanctuary pinks work together to create harmony.
The Affinity palette celebrates indigenous patterns and artisan crafts throughout the world with memorable pops of peacock color, animated fuchsia and grounded browns.
Inspired by the progressive movement of virtual reality, productivity and youth culture, the high-tech Connectivity palette serves up colors we crave: pixelated in orange, violets, digital greens and high-def yellow. Connectivity is modern and playful, bringing in dark watery tones of blue that are balanced with neutrals, warm yellow and energetic purples.