Wilsonart Traceless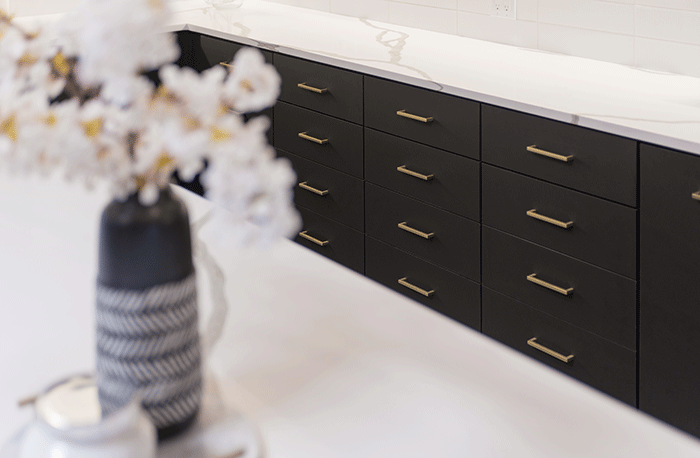 October 29, 2023
Wilsonart is taking the luxury and performance of its Traceless to the next level with the introduction of Solicor, Compact and Solicor Compact. With these extensions, Wilsonart brings the availability of color core and select designs in additional thicknesses to the ultra-matte, ultra-luxe product line making it even more accessible and creating yet another way for designers to customize commercial spaces to fit their client's specific needs. 
Traceless Solicor
Available in six designs, Solicor offers a solid color core that lets you create visually crisp and stunning designs with no visible seams at the edges. It provides continuous color, even on the edges of a finished project, making it the ideal product for desks, countertops, tables, furniture, wall systems, partitions and more.
Traceless Compact
Compact offers all 21 Traceless designs in compact panels with thicknesses of ¼, 3/8, ½, ¾ and 1 inch. The compact panels feature a black core making the product ideal for partitions, wall systems and worktops. 
Traceless Solicor Compact
Six Solicor Compact designs are available in thicknesses of 3/8, ½, ¾ and 1 inch, providing designers and consumers the flexibility to choose a countertop, wall panel, partition or tabletop that complements their overall aesthetic while keeping functionality in mind. In addition, the color core eliminates the need for an edgeband as it matches the surface of the panel. 
This velvety surface brings style to design with neutrals and woodgrains. With its ultra-luxe, soft texture, Traceless provides sophisticated surface solutions with a sustainable approach that's ideal for high-touch applications like cabinets, tabletops and countertops. 
Traceless is stain-resistant, remarkably durable, easy to clean and offers easy reparability if light scratches occur, making the surface ideal for even the most aesthetically and practically demanding projects. Traceless is UL GREENGUARD Gold certified for low chemical emissions, includes the International Living Future Institute (ILFI) Declare label and is domestically produced. This collection's look and performance features make it perfect for luxurious spaces.
Photo credit: Wilsonart