Wolf-Gordon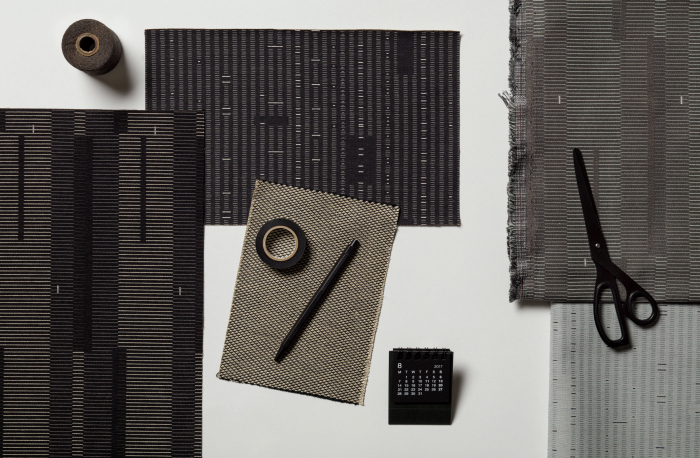 December 28, 2016
Wolf-Gordon + Mae Engelgeer, a collection of interior surfacing products created in collaboration with the Amsterdam-based textile designer, is now available to the trade. The collection, comprising four upholstery textiles, one drapery textile and two digital print wallcoverings, is characterized by repetitive geometries of varying scales. Engelgeer's graphic elements and diverse explorations of texture evoke the craftsmanship and authenticity of Dutch Modernism, interpreted through a 21st-century lens. The resulting collection celebrates dynamic equilibrium — asymmetrical, but balanced —  clean lines, abstract geometric forms, rich textures and simple sophisticated detailing. The palette includes a range of elegant neutrals and muted hues, many incorporating accents of metallic threads.
Patterns include:
Align: The grounding basis of the collection, Align, conveys a visual conversation between simple geometric shapes, lines, and textures.
Mesh: A coordinate to Align, this upholstery textile is designed to look like architectural mesh. The colorways utilize metallic threads to emphasize textural contrast.
Melody: With successive lines in harmonic composition, this versatile ribbed upholstery textile is offered in a range of sophisticated neutrals and muted earth tones.
Ritual: A matrix of dotted lines and dashes, this woven upholstery is the collection's signature pattern.
Compose: This drapery textile features a play of opacity and translucency with neutral colorways and metallic threads.
Balance: A digital print wallcovering that features soft opaque rectilinear lines printed on metallic Mylar.
Tone: A digital print on polyester felt. Varying lines in a structured patterning suggests a subtle conversation about movement and rest.
Discover more kitchen surface options here.