Grothouse Qi Inductive Hidden Charging System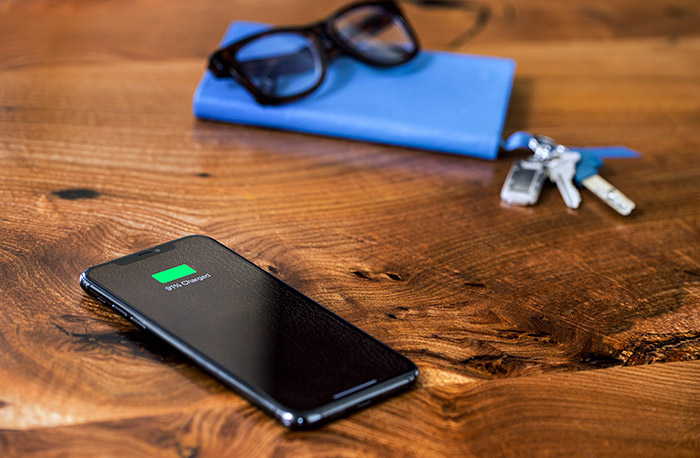 November 28, 2022
Grothouse is thrilled to announce its latest technological breakthrough — the Qi Inductive Hidden Charging System. This exclusive product took several years to perfect, marrying the ultimate in technology with the finest wood products. 
Exclusive to Grothouse, the undercounter charging feature eliminates the need for charging drawers, exposed outlets and messy wires. With a focus on luxury esthetics, Paul Grothouse designed this product with the connected client in mind.  
As an industry leader in luxury wood integration, Grothouse is known for its proprietary engineered technology. The new charging system allows for reliable charging for a wide range of mobile devices. The Qi Inductive Hidden Charging Stations can be installed directly into any of Grothouse's Wood or Anvil Metal surfaces to offer an elegant charging experience.
Installed hidden wireless charging stations are discoverable by the Grothouse signature diamond mark, a mark that not only cues the user where to place their device, but also reminds them of the superb craftsmanship that is in every Grothouse product.