SieMatic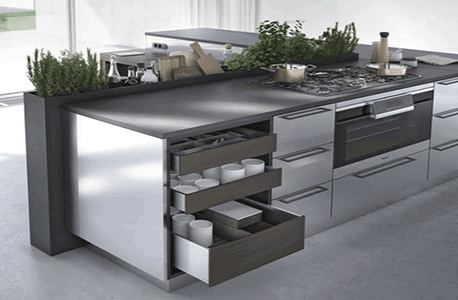 March 31, 2016
SieMatic is promoting farm-to-table food prep with its new granite herb garden. The indoor garden is the latest addition to the brand's URBAN collection, which made its debut last year.
The design provides space for the garden within countertops, offering organic ingredients to cooks and eaters, while also embodying the brand's principles of sustainability. The granite herb garden is available for installation in all of SieMatic's StoneDesign countertops, as well as laminates, in order to afford even more color variety. A new tall cabinet with open shelves rounds out the rest of the collections new additions.
The URBAN collection by FSC-certified SieMatic captures the scale and style of urban life while also celebrating the natural world. Depending on the product and material mix, the URBAN collection is also able to gain points toward LEED certification.