Tantiv4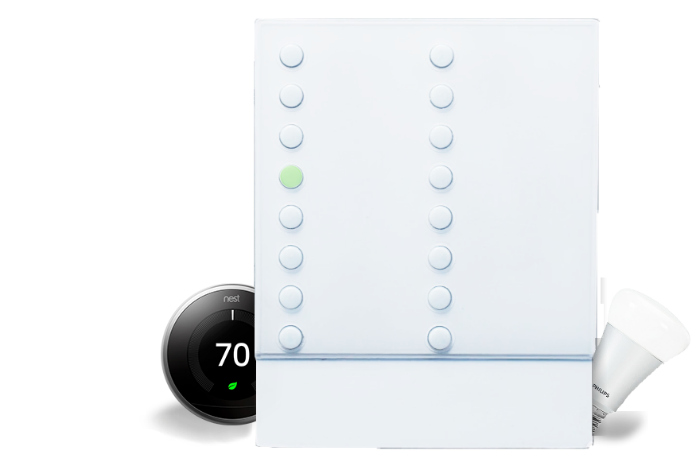 March 13, 2017
Tantiv4's flagship product FetchitGO is an IoT remote that works alongside other smart devices and mobile applications to provide full control of a wide array of tasks. The device offers simple and easy connections to IoT products from brands like Nest, Google, Logitech, Spotify, LIFX, Hue and IFTTT.
FetchitGO is a simple and smart device that allows families on the go to collaborate on shopping lists for meals, sync up with apps, turn on music or lights, call an Uber and much more. The device can be written on and customized to each person's desires.
Through a partnership with IFTTT, FetchitGO can control almost IoT device by using "recipes" that allow devices to work together, providing control of almost anything. With FetchitGO, users can toggle Hue lights on or off, find a lost phone, create a note in Evernote when Thinga is clicked, send emails, create shopping lists for groceries, add events to Google Calendar and more. Each button is an action that requires one click to activate.
Find more smart tech for the home here.