GE Appliances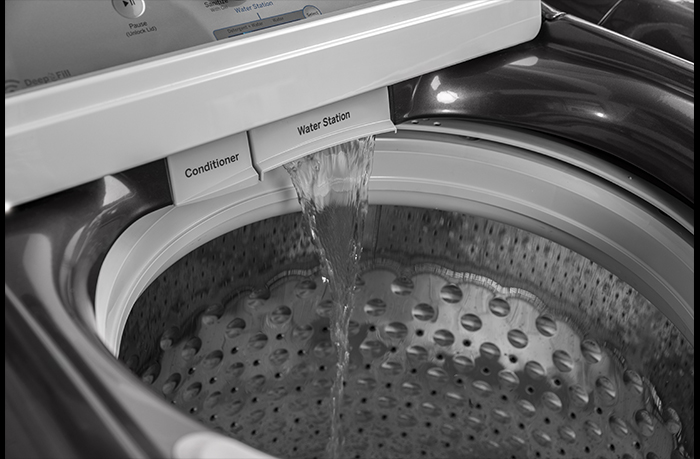 September 7, 2017
GE Appliances is unveiling the industry's first soapy water pretreating station – the new Water Station for top-load washers. This is a water feature in the back of the basin for pretreating clothes and hand-washing delicates, with both "detergent and water" and "water" options. Pretreating stained clothes before washing can save from permeant staining and add lifespan to your clothes.
The product also features:
SmartDispense, which allows you to toss laundry into the washer and not worry about measuring the right amount of detergent or fabric softener. The system stores and automatically dispenses detergent and fabric softener based on each load's size, soil level, water hardness and fabric or cycle type.
WiFi Connect allows owners control their washer and dryer from anywhere. They can order dryer sheets automatically through Amazon Dash Replenishment, extend the tumble dry cycle after it stops, check the status of the washer from afar and make laundry a less time-consuming chore.