LG WashTower with Dual Heat Pump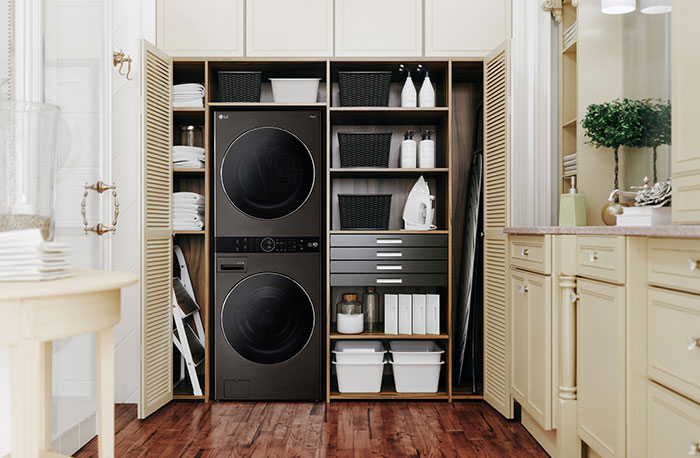 April 18, 2022
With its ultra-convenient and space-saving design, LG Electronic's latest WashTower with the Dual Heat Pump dryer is a streamlined alternative to a conventional washer-dryer stack. LG's enhanced, proven steam technology and an array of functions that make washing and drying clothes more convenient than ever.
The ENERGY STAR certified front-load washing machine uses Artificial Intelligence Direct Drive (AI DDTM) technology to deliver clean, fresh clothes while the ENERGY STAR Most Efficient 2022 dryer leverages LG Dual Inverter Heat Pump technology to reduce energy consumption by drying in a low temperature throughout the drying cycle.
With its lower overall height, this LG WashTower helps save space through a ductless design that requires less clearance with the back wall. The ductless design also saves owners the inconvenience of having to regularly access and clean out the rear ducts and makes this unit particularly attractive for multi-family housing applications.