Maytag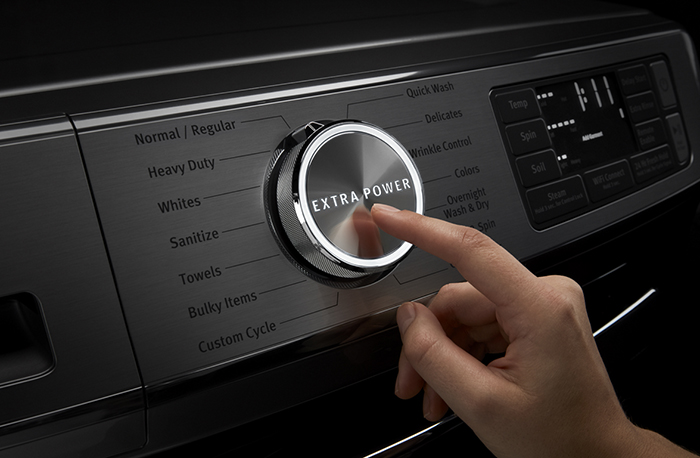 June 11, 2019
Maytag appliance brand is introducing its new front-load washer and dryer with Extra Power button. It targets a variety of everyday tough stains on any wash cycle – including delicates. On the new Maytag dryer, the Extra Power button boosts drying power on any cycle by extending time, heat and tumbling. The debut of the Extra Power button on three new sets also marks Maytag brand's first foray into connected appliances, now allowing consumers to monitor and control their appliance while away from home.
The Maytag Washer with Extra Power button  offers the 24-Hr Fresh Hold Option, which keeps clean clothes smelling fresh in the washer with an internal fan and intermittent tumbling that circulates air through clothes for up to 24 hours after the wash cycle ends, and Optimal Dose Dispenser, which adds the right amount of detergent when it's needed, holding enough for up to eight loads of laundry.
With one push, the Maytag Dryer with Extra Power button helps prevent underdrying by getting thick fabrics, pockets and seams drier the first time. Its Steam Enhanced Dryer uses steam to help prevent wrinkles, and the Sanitize Cycle uses extra-hot drying temperatures to remove up to 99.9 percent of three common household bacteria.
The newly introduced Maytag Extra Power button is on three new washers (MHW8630H, MHW6630H, and MHW5630H) and dryers (ME/GD8630H, ME/GD6630H, ME/GD5630H).