Samsung Bespoke Washer and Dryer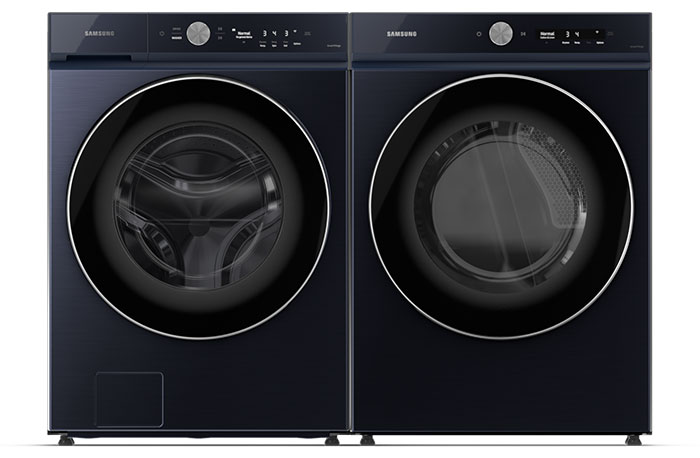 January 19, 2022
Designed to introduce the Bespoke collection to the laundry room, Samsung's Bespoke Washer and Dryer include cutting-edge smart features that make doing laundry more intuitive and efficient. Both devices feature a flat-front design and are available in multiple color options, including black and navy.
By learning usage patterns and laundry routines, the AI-powered Smart Dial prioritizes frequently used settings, minimizing work and simplifying the washing and drying process. Meanwhile, the intelligent AI OptiWash function optimizes wash settings as well as time and detergent levels for each load, taking the guesswork out of laundry. With MultiControl, users can easily use both the smart washer and dryer from the washer control panel when units are stacked.
The new line represents the best of Samsung, pairing customizable designs with unique technologies that together inspire entirely new ways of living. The Bespoke Washer and Dryer make laundry routines intelligent and easy.