Samsung Bespoke Washer & Dryer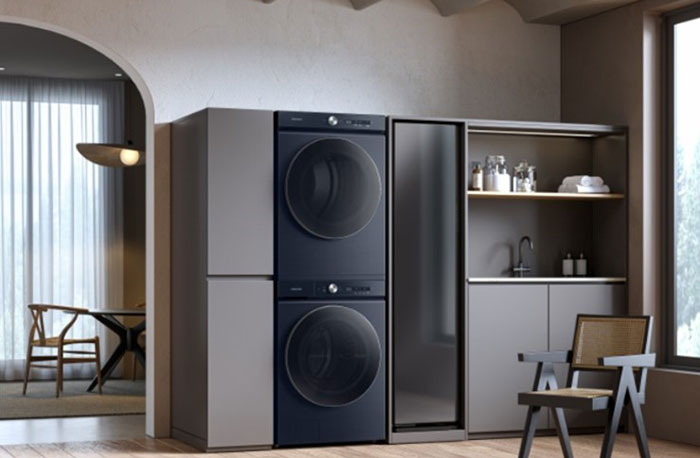 June 8, 2022
Samsung is bringing Bespoke to the laundry room with the new Bespoke Washer & Dryer, available in brushed navy, brushed black, silver steel and forest green. The Bespoke front-load laundry pair features a modern, flat-front design with a round, tempered-glass door, beautifully designed to stand out or harmonize with your space. Beyond its looks, the pair offers the most intelligent and efficient wash to date.

With Samsung's AI-Powered Smart Dial, the washer learns your clothing care preferences and recommends cycles based on your washing patterns – the more you use it, the better it understands your needs.
AI OptiWash takes the guesswork out of washing by automatically detecting clothing soil levels to optimize the amount of detergent used and length of wash time and holds enough detergent and softener for 20 loads of laundry. Once washing is done, the dryer automatically recommends the best drying cycle.
When the pair is stacked, you can conveniently control them from the washer panel, so everything is within comfortable reach. The Bespoke Washer & Dryer work with SmartThings to recommend the best clothing care cycles based on your preferences and clothing materials.